We were thrilled to have NC Department of Public Instruction's Regional Coordinator for the Northeast, Dr. Catherine Stickney, join us for our Hyde County Schools March District Leadership Meeting. The Professional Development theme of this month's meeting was "Leading Change." Proud of this group of leaders who are working together for the students of Hyde County Schools!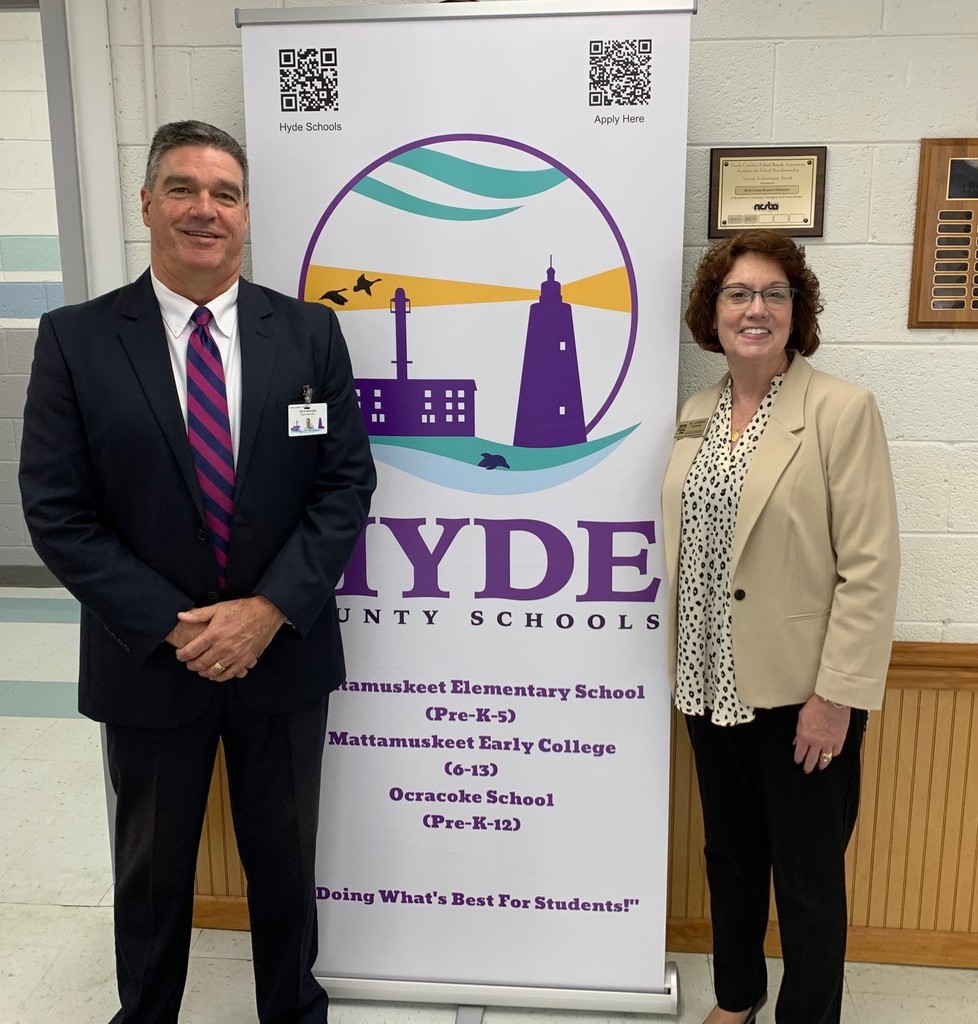 The Fall Art Exhibit and Fundraiser scheduled for tomorrow, Tuesday, November 12th is now starting at 5:30pm until 7:30pm to allow parents and community members browse through the artwork before the PTO meeting starts at 6:00PM.

Important update from Laker Sports! The away game for our middle grades football team against Bear Grass this afternoon (October 23rd) has been cancelled. Apologies for the inconvenience. Thank you.

The home football game scheduled for this afternoon has been cancelled and rescheduled for Monday, October 21st. No football practice this afternoon either. Volleyball Senior Night is also cancelled. Alternate plans will be informed soon.
Thank you so much to everyone who has reached out to our school system in different ways and have asked how to possibly help Ocracoke School in the aftermath of Hurricane Dorian. At this particular time, they cannot take any physical items. However, if you would like to send a donation that will go to Ocracoke School, please send it to our central office so we can accept it on their behalf while they work on cleaning up! Please send all donations to: Hyde County Schools Ocracoke School Donation PO Box 217 Swan Quarter, NC 27885

Please check out the News section on our website for a public statement from our Superintendent of Schools regarding the storm aftermath and recovery efforts

Hyde County Schools Superintendent is having the spotlight on him to promote Dolly Parton's Imagination Library! Video to come out soon! Stay tuned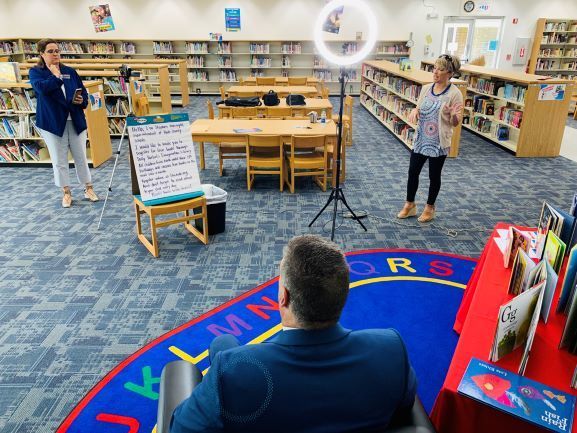 Parent and students in grades 6-9 at Mattamuskeet Early College High School, would you like free internet service in your household and a refurbished desktop computer? Fill out and submit this survey to find out:
http://bit.ly/hwgsurvey
Check the news section for more details on this opportunity!

The Hyde County Schools' Board of Education is hosting its regularly scheduled meeting tomorrow at 5:00PM in the Information Highway Rooms at both the Mattamuskeet and the Ocracoke school campuses. Here is the agenda for your information.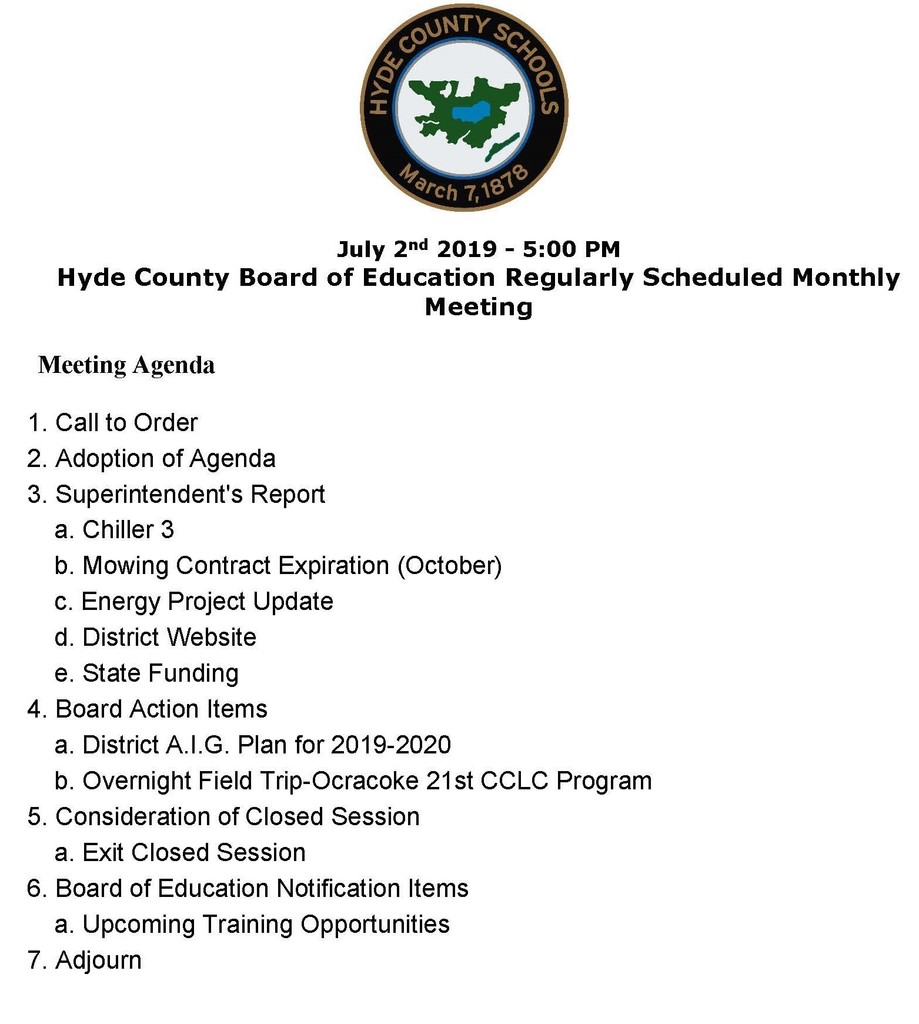 Hey all, very excited to announce that Hyde County Schools is using a great new website service provider; APPTEGY. Soon, we will also launch a phone app for the school system. Stay tuned!