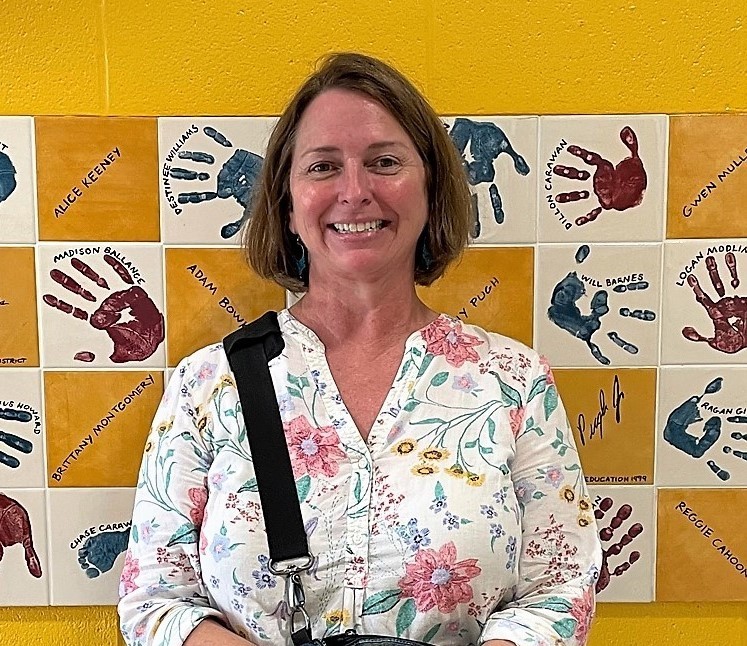 Review the updated mask wearing protocols approved by the Board of Education. This policy goes into effect on Tuesday, September 14th and it is essentially what we have already been doing.
https://5il.co/ysko


Schools will be closed tomorrow, Monday, September 6th due to the Labor Day Holiday. Activities will resume on Tuesday. Enjoy the break!


February is CTE Month!! Career and Technical education first officially began in 1917 with the Smith-Huges Act but vocational classes have been around long before when the workforce and the public school system began working together to combine hands-on learning with classroom instruction. Today there are endless CTE possibilities ranging from the healthcare industry, manufacturing, agriculture, public safety & law enforcement, STEM, business, financing, computers, and so much more. Throughout this month, Hyde County CTE will be showcasing its elite staff members and students!! Be on the lookout for updates and to see what cool things CTE students are doing in their classes.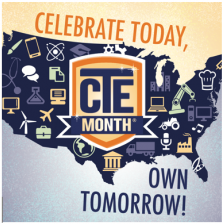 Reminder and Update in Formatting for the next regularly scheduled Board of Education Meeting

Please review the latest update on Hyde County Schools and the COVID-19 Pandemic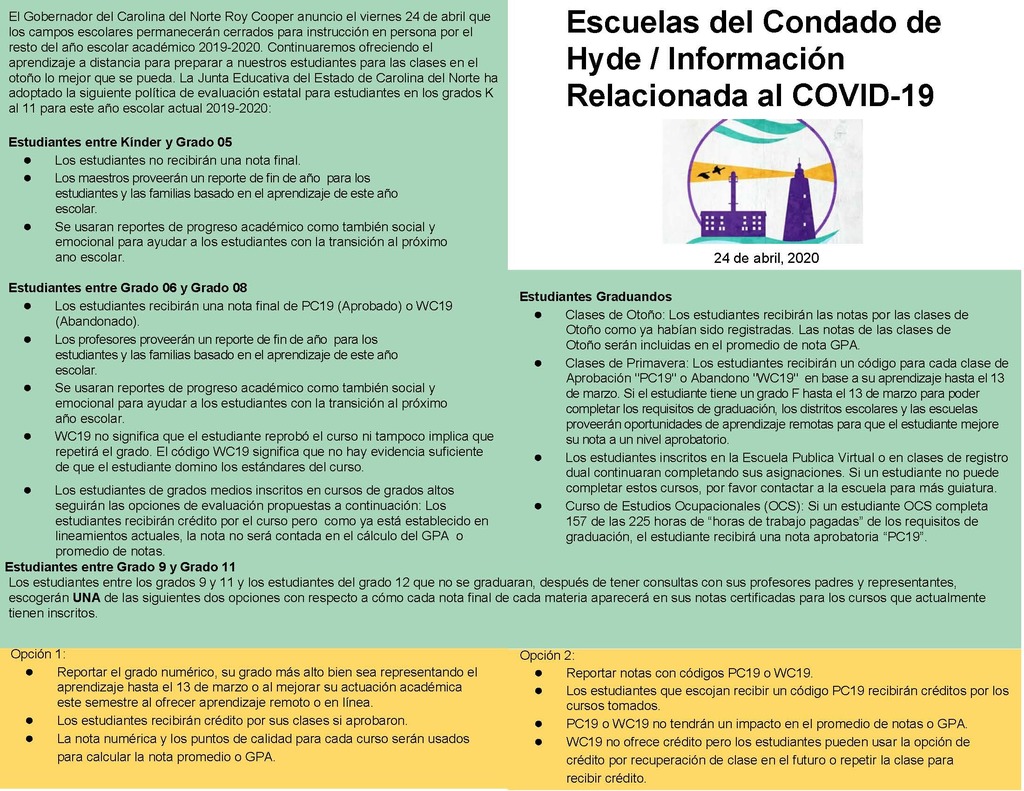 Update for Parents on COVID -19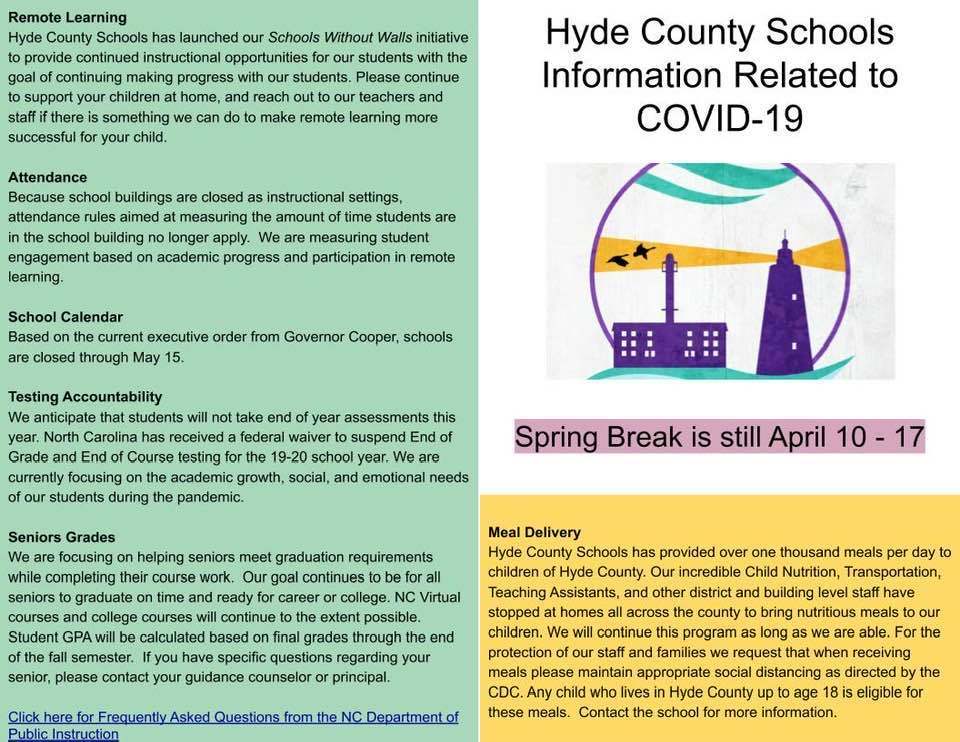 We were thrilled to have NC Department of Public Instruction's Regional Coordinator for the Northeast, Dr. Catherine Stickney, join us for our Hyde County Schools March District Leadership Meeting. The Professional Development theme of this month's meeting was "Leading Change." Proud of this group of leaders who are working together for the students of Hyde County Schools!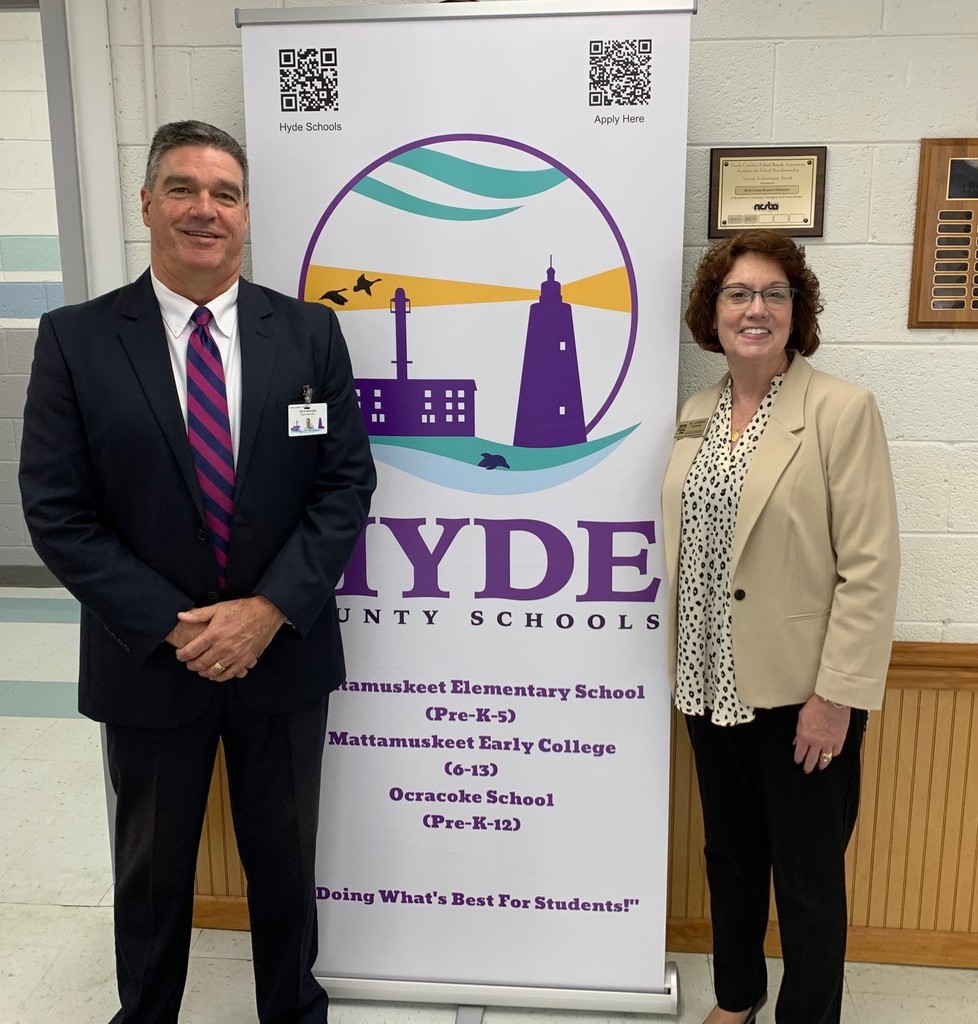 The Fall Art Exhibit and Fundraiser scheduled for tomorrow, Tuesday, November 12th is now starting at 5:30pm until 7:30pm to allow parents and community members browse through the artwork before the PTO meeting starts at 6:00PM.

Important update from Laker Sports! The away game for our middle grades football team against Bear Grass this afternoon (October 23rd) has been cancelled. Apologies for the inconvenience. Thank you.

The home football game scheduled for this afternoon has been cancelled and rescheduled for Monday, October 21st. No football practice this afternoon either. Volleyball Senior Night is also cancelled. Alternate plans will be informed soon.
Thank you so much to everyone who has reached out to our school system in different ways and have asked how to possibly help Ocracoke School in the aftermath of Hurricane Dorian. At this particular time, they cannot take any physical items. However, if you would like to send a donation that will go to Ocracoke School, please send it to our central office so we can accept it on their behalf while they work on cleaning up! Please send all donations to: Hyde County Schools Ocracoke School Donation PO Box 217 Swan Quarter, NC 27885