Reminder and Update in Formatting for the next regularly scheduled Board of Education Meeting

Attention Seniors: Please check your MECHS email regularly for important information concerning graduation. Cap and gowns can be picked up from the school starting Thursday, April 30th. Please call Ms. Malinda to make an appointment for pickup. If you did not order a cap and gown and want to participate in the graduation ceremony, you must call Ms.Malinda or Ms. Scripture to make arrangements. A letter was sent home to all parents of seniors regarding a picture schedule for graduation pictures. These pictures will be taken on May 11 and 12 by appointment only. Please contact Ms. Scripture to book your time slot at 252-398-7108. If you have not done so already, please email Ms. Scripture and Ms. Hamrick with any scholarships you have received in order to be recognized at graduation. An information sheet will be emailed to all seniors that must be completed by May 8th in order to be read at graduation. Email Ms. Scripture with your t-shirt size and a picture of your signature in order to receive a commemorative senior t-shirt free of charge. Once again, all seniors must check their MECHS email regularly for updates. If parents want to be contacted with these updates, please email Ms. Scripture with your contact information at
pscripture@hyde.k12.nc.us
. Thank you for your cooperation as we make final preparations for our graduation celebration.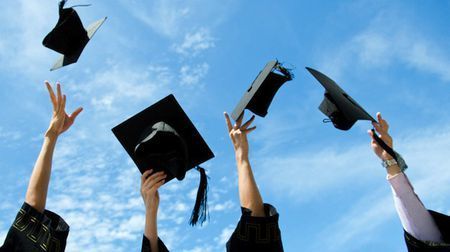 Please review the latest update on Hyde County Schools and the COVID-19 Pandemic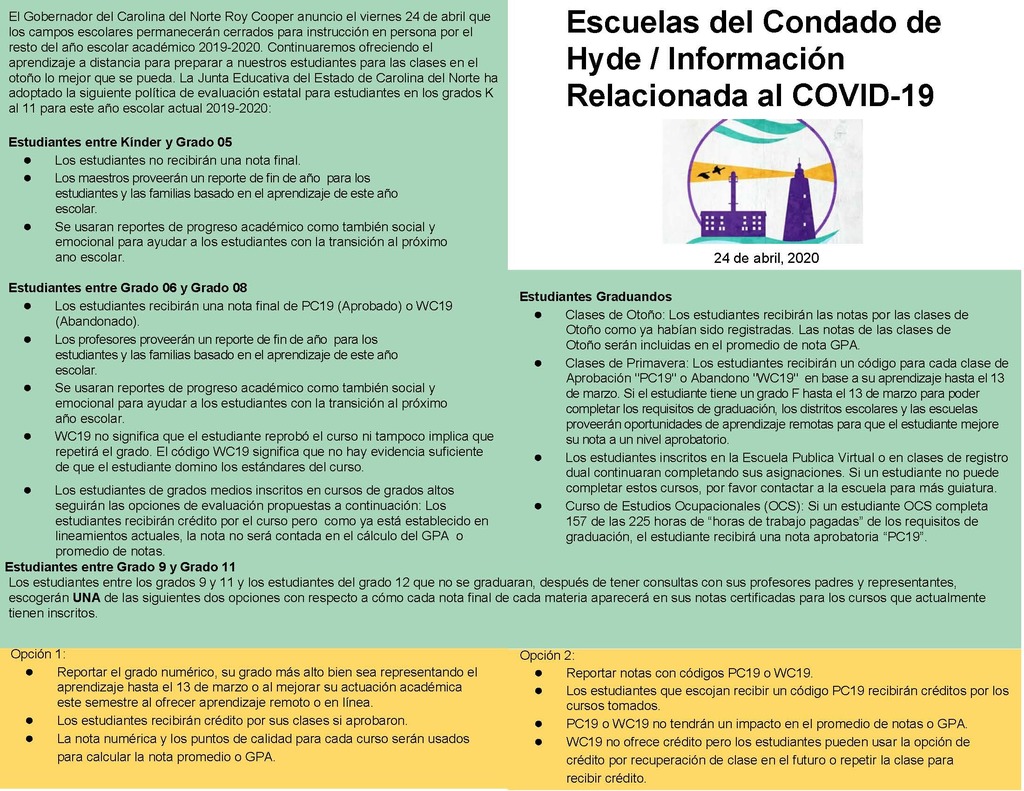 Congratulations to Mrs. Whitfield's 1st Graders and Mrs. Parker's 3rd Graders!! You won the contest by passing the most lessons in iReady Math last nine weeks!! Since we can't have a party to celebrate, we're sending home a little goody bag for you. We hope you enjoy and continue working in i-Ready to improve your math skills!!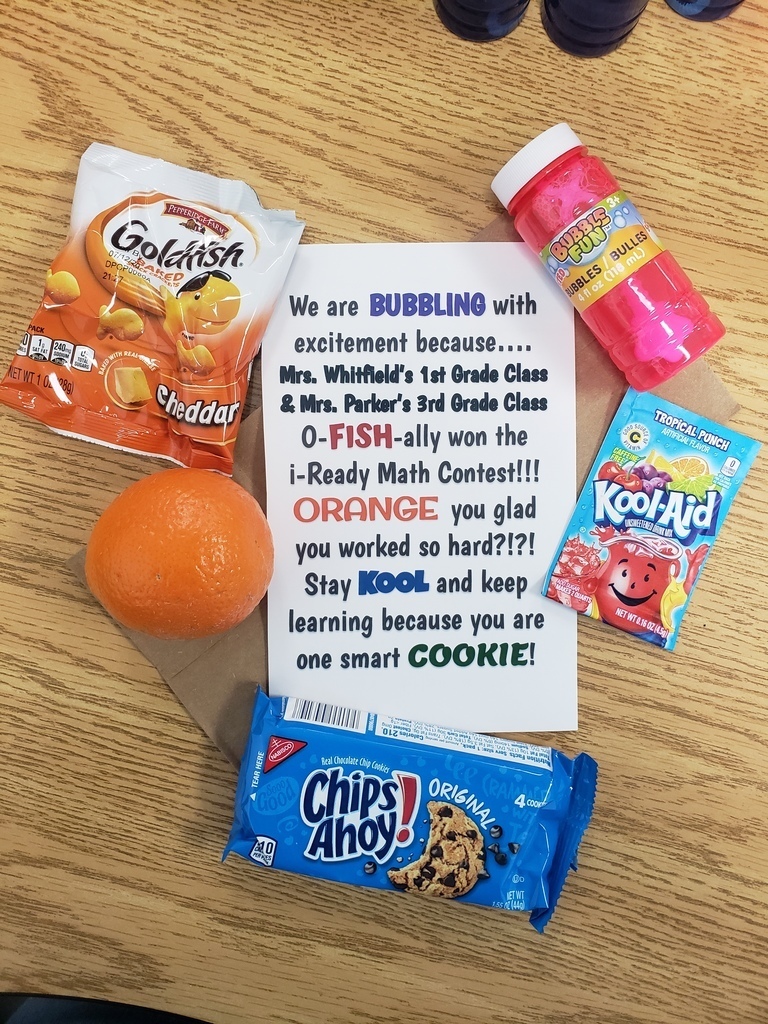 We have added a couple of measures to increase the safety of the school personnel delivering meals to your homes based on additional state guidelines. Please review the latest Facebook post on the Mattamuskeet School Campus page, or in our news section in the Hyde County Schools website. Thank you for your cooperation!

Our district feels very blessed to be 1 of only 7 counties in NC not have a confirmed case of COVID-19 so far. What we are doing is working! Thank you for all your support! With that in mind, there have been additional guidelines set up by the state to increase the level of safety for our staff who are serving as essential personnel delivering meals to your homes. 1. Starting today, we ask that you please setup a table, cooler, container, or box outside your house where the bus stops so the meals may be dropped in or on them and you can get to them after the bus departs. 2. If this is not feasible, we ask that neither parents nor students board the school bus for any reason. We appreciate your cooperation with these updates and we urge you to continue to follow local and state safety measures to keep all of us in Hyde county safe from this virus. Thank you and have a great day! En el distrito escolar nos sentimos muy bendecidos por ser todavía 1 de 7 condados en Carolina del Norte sin un caso confirmado del virus COVID-19 hasta ahora. Lo que estamos haciendo está funcionando. Gracias a todos por su apoyo. Teniendo esto presente, parámetros adicionales han sido establecidos por el estado para incrementar el nivel de protección de nuestro personal escolar quienes han sido designados como personal esencial al repartir la comida a sus hogares. 1. Iniciándose el día de hoy, le pedimos que por favor coloque una mesa, contenedor, caja afuera de su casa en donde el bus escolar se para para que la comida sea depositada o colocada en el mismo y usted pueda recogerlo después que el bus se haya ido. 2. Si esta opción no es posible, le pedimos que ni padres ni estudiantes aborden el bus escolar por ningún motivo. Apreciamos eternamente su cooperación con esta novedad y le rogamos que continúe cumpliendo con las medidas de protección establecidas por el gobierno local y estatal para que todos en el Condado de Hyde continuemos protegidos de este virus. Gracias y que tenga un buen día.


Due to severe weather forecast, food delivery program is cancelled on Monday, April 13th. Service to resume on Tuesday. We apologize for the inconvenience. Thank you and please be safe.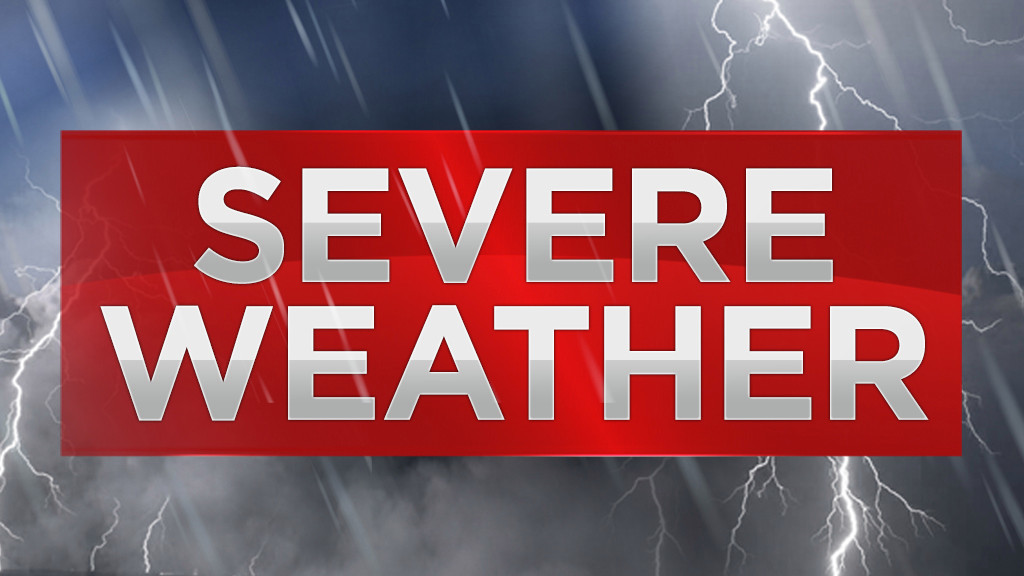 We are grateful to announce that The Food Bank of the Albemarle will be donating boxes of food to Mattamuskeet Schools to distribute to Hyde County residents. Please stop by the Early College High School TODAY between 1:00-3:00 to pick up a box of food. Swing by while supplies last! Thanks Estamos muy agradecidos con el Banco de Comida de Albermarle donara cajas de comida para las Escuelas Mattamuskeet para ser distribuidas a los residentes del Condado de Hyde. Por favor, venga a la Escuela Secundaria Mattamuskeet el día de HOY entre la 1:00PM y las 3:00PM para que reciba una caja. Estaremos distribuyéndolas hasta que se nos acabe el inventario en su totalidad. Gracias.

Update for Parents on COVID -19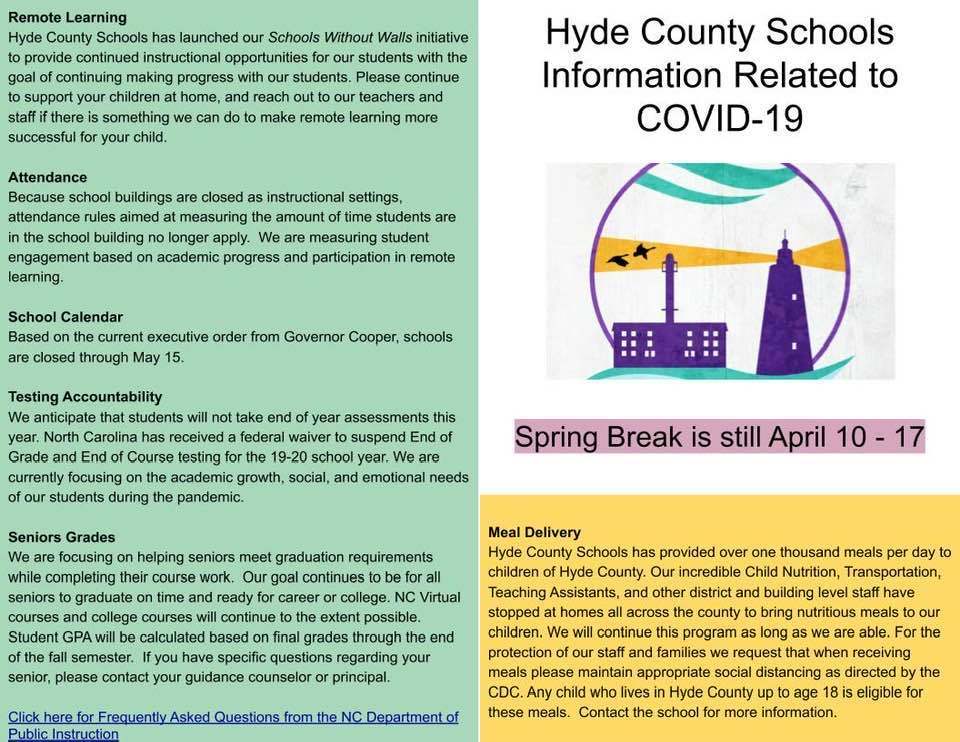 ATTENTION: In adherence to the current COVID-19 recommendations, the April Regular Meeting of the Hyde County Board of Education on April 7 at 5:00 pm, will be held virtually. If anyone would like to participate in the Public Comment segment, they are welcome to submit their questions to Superintendent Basnight at
sbasnight@hyde.k12.nc.us
to be read aloud to the Board members in the virtual meeting room.

For your information, up to the end of March, this is the data for our meals program: Total meals served on Mainland 9,830 Total meals served on Ocracoke 766 For a total count of 10,596 Daily average meals delivered: 963 Meal counts have exceed 1000/day since 3/26 This is outstanding! Please take a moment to thank the nutrition staff, bus drivers, Teacher Assistants , Transportation Director Tammy Sadler, Volunteers, when you see them. Doing what's best for students!

Parents and students, it has come to our attention that there are postings in social media falsely claiming our NC Governor has made a statement that all students in our K-12 Public Schools will repeat the current grade for next school year. This is false information, so please disregard. Thank you.




Hello Hyde County School's students, staff, and parents. I am so excited to tell everyone about our Breakfast and Lunch meal program in all Hyde County Schools. Governor Roy Cooper has charged school districts with feeding children between the ages of 0-18 years old while schools are closed. As some of you may know, we have students in Hyde County who attend schools other than Hyde County Public Schools. Hyde County Schools is committed to feeding all children, regardless of whether they attend a Hyde County School facility. Each day on the Mattamuskeet side, between 10:30 am and 1:00 pm, our Yellow School Buses will be delivering lunch for that day and breakfast for the following morning to all students on the mainland. On Ocracoke, lunches for today and breakfast for the following morning will be provided each day to be picked up in the NCCAT Dining Room based on the schedule established by Principal Leslie Cole. Last Tuesday, Mattamuskeet served 369 meals. This was an incredible accomplishment considering the entire Mattamuskeet Campus has a population of 397 students. Last Wednesday, Mattamuskeet delivered 380 meals with Ocracoke started their program serving an additional 37 meals. I just wanted to thank all of our staff, including Transportation Director Mrs. Tammy Sadler, for working so hard to make this program such an incredible success. Thank you to everyone for continuing to do what is best for students! Stephen Basnight

Important Message from Mattamuskeet Early College High School Principal, Mr. Wesley Floy: As you should be aware, we began virtual instruction last Thursday. Teachers have been teaching students online using the digital tools available. The beauty of the online instruction is that it allows us to not only continue providing instruction to our students, but also provides our students and staff opportunities to meet and talk through challenges, virtually. Students can still complete all their work from home showing that they are attending their classes. To do this students MUST check their emails, engage with their teachers during their "Office Hours," and complete their work. In other words, learning continues every day for each class despite our school campus mandated extended closure. Please contact your child's teacher, have your child log in to his/her emails, and complete work for each class. As a parent, we know that you want to support your child's education. Again, school is moving forward. Thank you for supporting your student and teachers. Please feel free to contact the school for additional questions.