Hyde County Schools Board of Education Special Called Zoom Meeting on Tuesday, March 23rd at 1:00 pm consisting of a presentation on our current Plan A and to discuss personnel. Live broadcast will be available on our Facebook pages.

No food or 21st Century Program packet delivery on Friday, March 19th due to weather. Apologies for inconvenience. Please be safe!

MECHS Students! Get ready to show your spirit next week!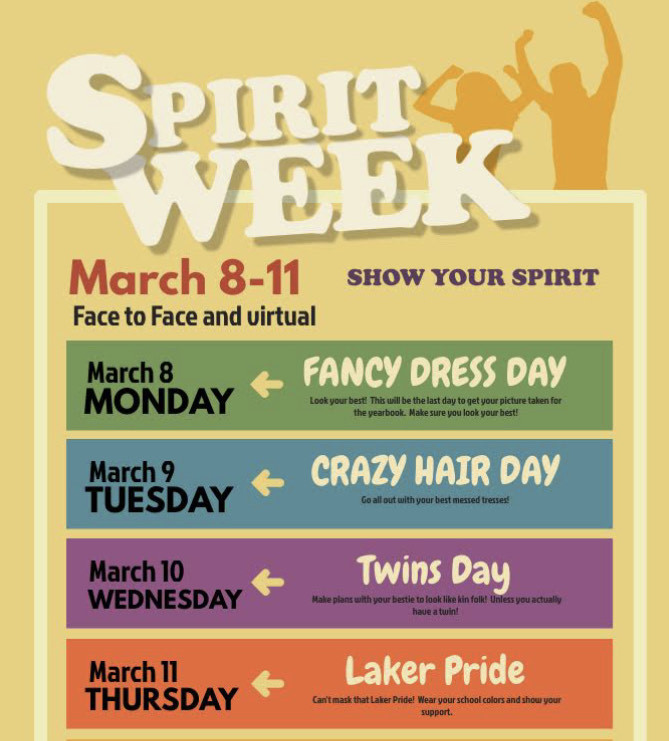 If interested in enrolling a child for Pre-K at MES for the 2021-2022 school year, call 252-926-0240 to make an appointment to pick up an application packet. To attend Pre-K the child must be 4 years old by August 31, 2021.


In order to get more parent input, the deadline to review the drafts of the 2021-2022 school year calendars will be extended to this coming Monday, March 8th. Please access the following link to go over the necessary elements in our calendars and to review the proposed one for your school so you may provide feedback and suggestions for our consideration.
https://forms.gle/pNhKmDHWMjwU8V2B7

All Hyde County Schools (Mattamuskeet & Ocracoke) will operate on a 2-hour delay on Tuesday, FEB 16th due to Tornado Watch Alert until 8:00am. Dismissal is still at 1:00pm. We apologize for any inconvenience. Thank you and please be safe!

The Hyde County Board of Education met tonight and voted to return to Plan B, In-person and Remote Instruction. Further details will be released on Wednesday.

February is CTE Month!! Career and Technical education first officially began in 1917 with the Smith-Huges Act but vocational classes have been around long before when the workforce and the public school system began working together to combine hands-on learning with classroom instruction. Today there are endless CTE possibilities ranging from the healthcare industry, manufacturing, agriculture, public safety & law enforcement, STEM, business, financing, computers, and so much more. Throughout this month, Hyde County CTE will be showcasing its elite staff members and students!! Be on the lookout for updates and to see what cool things CTE students are doing in their classes.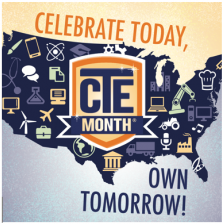 The Hyde County Board of Education will conduct a Special Meeting via Zoom at 5:00 p.m., on Thursday, December 31, 2020, with the purpose of the Board reviewing and discussing re-opening the schools to students. Members of the public will be able to view a simulcast on the meeting on the Hyde County Schools website through Facebook Live.
https://www.facebook.com/HydeCountySchools/



Parents, do you need some more resources as we are navigating this remote learning world? Please review this list of parent resources that was provided North Carolina Business Committee for Education. We hope you find it useful.
https://5il.co/jpif

Parents and Students in Hyde County Schools, As the school system starts making preparations to determine what the next school year will look like, we need to gather updated information on Internet access at home. We ask that you please click and fill out this form only ONCE per household. Therefore, even if you have 3 children that attend our school system, you would only answer this survey one time. The link to this survey is:
https://forms.gle/S88sCRQtLNtdRLsR7
Please fill out as soon as possible. We will be pulling the data from the survey this Monday, June 15th, at the close of the business day. We thank you for your cooperation.

We are pleased to announce that our Early College High School Graduation Events re-scheduled for tonight will be held as planned. We hope to see you all on Lake Road by no later than 6:30PM to help us celebrate our Senior Class of 2020. Thank you!


There have been changes to the MECHS Senior Parade and Drive-in Graduation Video events! Please check our latest Facebook post, email or voice message to review them all.


Ok so, she is no senior student at our school campus, but she has such a key role in the running of our school system. Ms. Stewart is our school nurse! This week, we celebrated the National School Nurse Day, and we wanted to take the opportunity to recognize and value her work and contributions to our school community! She works super hard to help keep our students and staff healthy and safe, and even more so in the eve of this pandemic! We appreciate her essential work and want to extend our congratulations on her day! Parents, students and community, how about joining with us in celebrating this amazing staff member at school?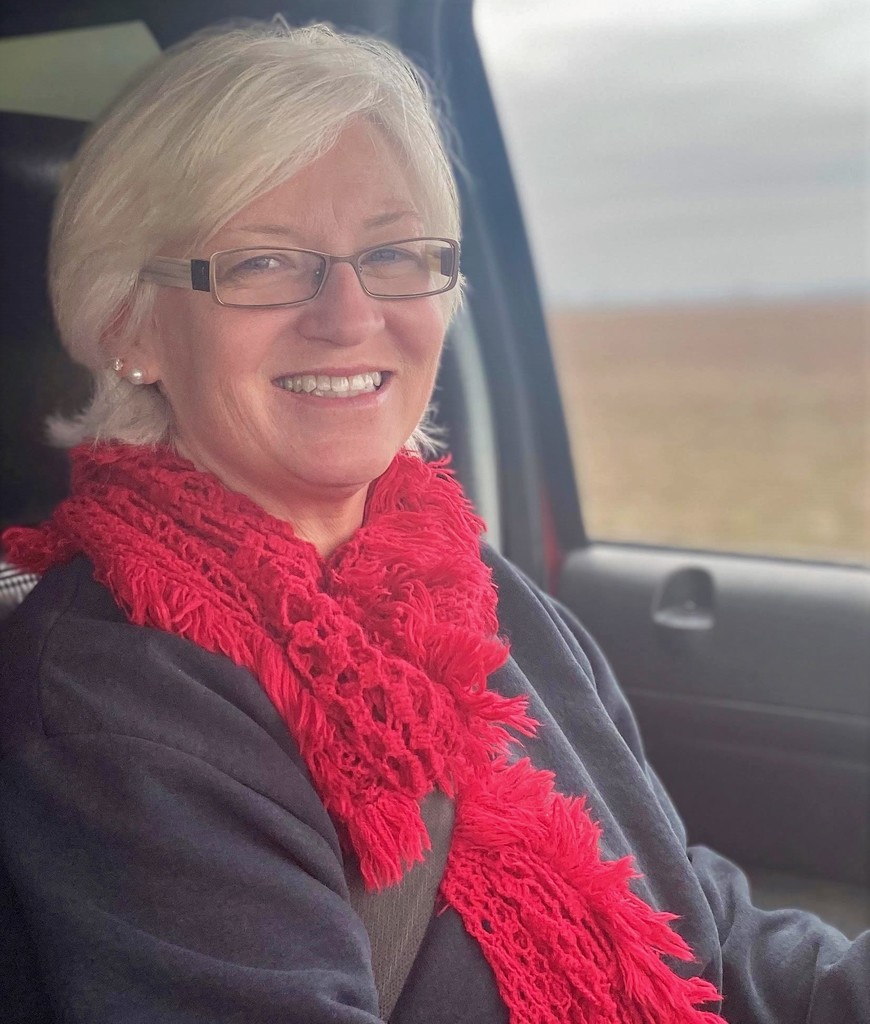 Laker Pride Post!! We would like to extend our congratulations to the following students at Mattamuskeet Early College High School: LeAnna Farrow Charity Spencer Kriston Spencer ShiAnn Thompson These students just earned their Occupational Safety and Health Administration (OSHA) Certification. This was a 10-hour online certification that is targeted at making a significant and critical impact on decreasing the number of young worker injuries and fatalities in the US. These students have learned how to safety transfer patients, proper body mechanics and on the job safety. They can now recognize, avoid, abate, and prevent safety and health hazards in the workplace. Their certification will never expire. It is outstanding to see our students working extra hard to complete their high school years with an advantage over everyone else to help them in their future endeavors! Congratulations for your hard work!