Hello Hyde County School's students, staff, and parents. I am so excited to tell everyone about our Breakfast and Lunch meal program in all Hyde County Schools. Governor Roy Cooper has charged school districts with feeding children between the ages of 0-18 years old while schools are closed. As some of you may know, we have students in Hyde County who attend schools other than Hyde County Public Schools. Hyde County Schools is committed to feeding all children, regardless of whether they attend a Hyde County School facility. Each day on the Mattamuskeet side, between 10:30 am and 1:00 pm, our Yellow School Buses will be delivering lunch for that day and breakfast for the following morning to all students on the mainland. On Ocracoke, lunches for today and breakfast for the following morning will be provided each day to be picked up in the NCCAT Dining Room based on the schedule established by Principal Leslie Cole. Last Tuesday, Mattamuskeet served 369 meals. This was an incredible accomplishment considering the entire Mattamuskeet Campus has a population of 397 students. Last Wednesday, Mattamuskeet delivered 380 meals with Ocracoke started their program serving an additional 37 meals. I just wanted to thank all of our staff, including Transportation Director Mrs. Tammy Sadler, for working so hard to make this program such an incredible success. Thank you to everyone for continuing to do what is best for students! Stephen Basnight

Important Message from Mattamuskeet Early College High School Principal, Mr. Wesley Floy: As you should be aware, we began virtual instruction last Thursday. Teachers have been teaching students online using the digital tools available. The beauty of the online instruction is that it allows us to not only continue providing instruction to our students, but also provides our students and staff opportunities to meet and talk through challenges, virtually. Students can still complete all their work from home showing that they are attending their classes. To do this students MUST check their emails, engage with their teachers during their "Office Hours," and complete their work. In other words, learning continues every day for each class despite our school campus mandated extended closure. Please contact your child's teacher, have your child log in to his/her emails, and complete work for each class. As a parent, we know that you want to support your child's education. Again, school is moving forward. Thank you for supporting your student and teachers. Please feel free to contact the school for additional questions.



You are all invited!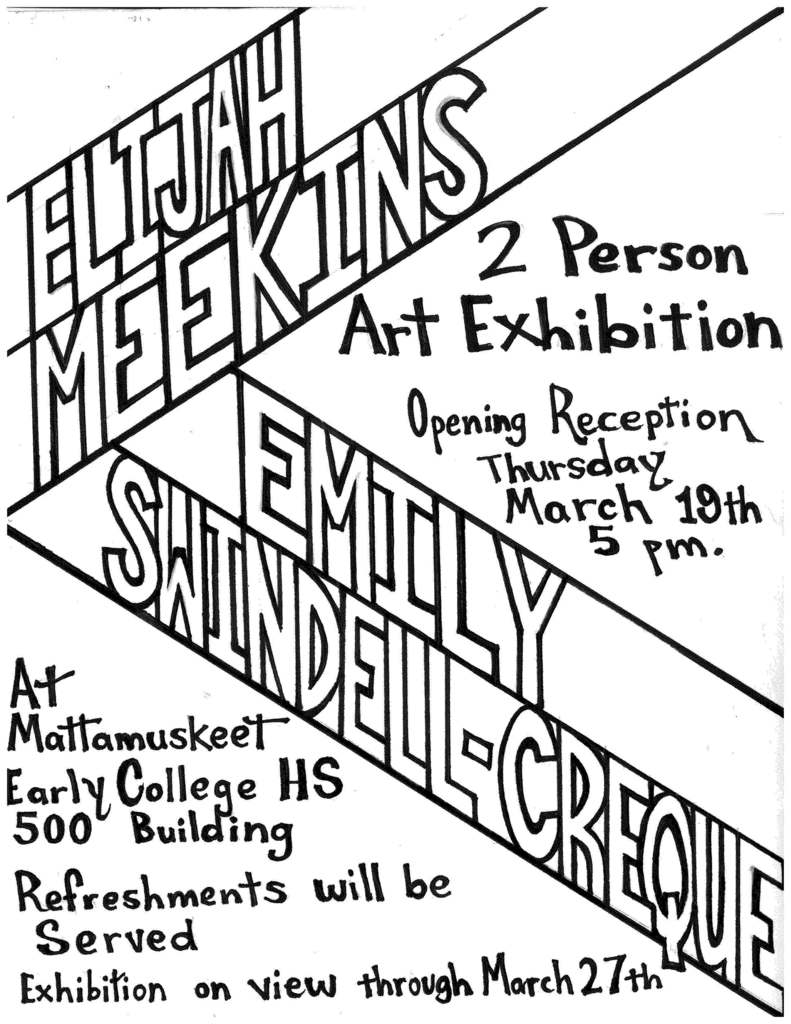 Senior Breakfast for the 2020 Graduates this Thursday 3/12/2020 from 0730-0800 in the Building 600 Staff Lounge. Seniors, please join us as we celebrate you.

Congratulations to senior Starlyn Swain who has been accepted to Mid-Atlantic Christian University in Elizabeth City, North Carolina. Congratulations Starlyn! Your Laker family is proud of you and we wish you all the best!

Congratulations to senior Samuel Stewart who has been chosen to represent Mattamuskeet Early College High School in the WITN Class of 2020! Sam was chosen for his academic achievements, athletic involvement, extra-curricular activities, tremendous school spirit and for being an overall exemplary student. Sam will be featured in a commercial on WITN and on WITN.com with a biographical web page and personal video. Congratulations Sam for receiving this well-deserved honor. We are proud to have you as a Laker!!

We have a couple of congratulations in order for our current Senior class! Laney Gibbs has been accepted to the University of North Carolina Wilmington! Laney will be studying Creative Writing. Ariel Jordan has been accepted to Beaufort County Community College to study Applied Science in Welding and Business Administration. Congratulations guys! Your Laker Family is very proud of you!

Congratulations to senior Starlyn Swain who has been accepted to Mid-Atlantic Christian University in Elizabeth City, North Carolina. Congratulations Starlyn! Your Laker family is proud of you and we wish you all the best!

Congratulations to Early College High School Senior, Chase Williford, who has been selected as a Presidential Scholar at Barton College. Chase has received a scholarship of $48, 000 for this honor. In addition, Chase received the Merit and Trojan scholarships from Mount Olive University totaling $7,200 per year for four years. Congratulations Chase! We are so proud of you.

Report on the 2019 Sealant Project at Mattamuskeet Elementary School provided by the NC Division of Public Health By Public Health Hygienist – Rae Elliott Total Students Examined: 17 Number of Students Referred for Further Treatment: 3 Number of Qualified Students: 10 Number of Sealants Placed: 25 Total Cost Savings for Parents (Sealants are typically $50.00 per tooth): $1,250.00 Although we did not have a large number of students that received sealants, the project did provide a cost savings of $1,250.00 for our parents, not to mention patient education for students and decreased likelihood of decay in students' permanent molars thanks to the protective sealants! Overall, it was very successful. We would love to see more students take advantage of this free program!

Our School System is committed to providing resources to all students and families to ensure emotional well-being, healthy living, and wellness in all aspects of one's life. Thus, Hyde County Schools is pleased to inform our community of a partnership with Integrated Family Services that provides a Crisis CHAT line that is available for all staff, students, parents, family, and friends that will offer online emotional support 24 hours a day. Trained chat specialists are available to assist individuals who are depressed, going through a hard time, dealing with a crisis, need to talk, or having thoughts of hurting themselves. Any life issues may be discussed utilizing the Crisis CHAT line. The goal of Integrated Family Services' Crisis CHAT line is to help you and others reduce stress and feel empowered to make healthy decisions. To utilize this free service, simply go to
www.integratedfamilyservices.net
and click the "chat with us" icon at the top of the page.

MATTAMUSKEET SCHOOLS: Tomorrow (MON, DEC 9th) schools operate on a One Hour Delay for students. Staff reports at regular times. MES staff meeting @ 7:45AM and MECHS @ 8:15AM. BCCC bus leaves campus at 8:45AM/ Friday (Dec 13th) is now Teacher Workday. We apologize for the inconvenience.