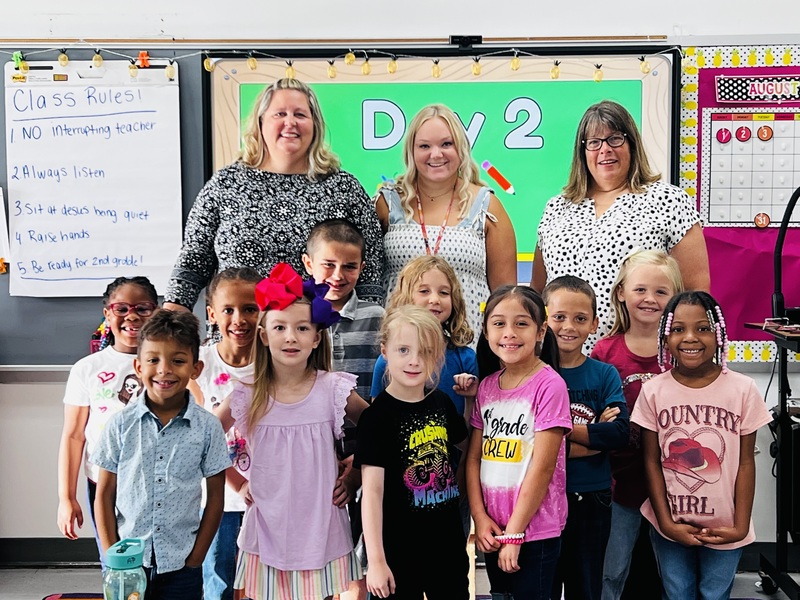 HYDE COUNTY SCHOOLS SELECTS BEGINNING TEACHER OF THE YEAR 2022
Wednesday, September 6th 2022
At the most recent Board of Education Meeting on Tuesday, September 6th, Ms. Claire Bergefurd was honored as this school year's Beginning Teacher of the Year for our school district.
Ms. Bergefurd, from Hilliard Ohio, went to school at Wittenberg University, graduated with a bachelor's degree in early childhood education and special education. This is her second year teaching at Mattamuskeet School. Last year, she taught Third Grade where she did an excellent job. Her students showed a lot of growth. Claire is currently an online student at Wittenberg University where she is working on her Masters in Elementary Education.
The Beginning Teacher of the Year Award Program is sponsored by The North Carolina Center for the Advancement of Teaching (NCCAT). This process was developed to honor beginning teachers and to retain teachers who show promise as excellent educators and Public Education Leaders in North Carolina Public Schools and Public Charter Schools.
The North Carolina NCCAT Beginning Teacher of the Year will receive a $5,000 cash prize, participation in a GoGlobal NC trip in 2023 and Instructional supply funds for that teacher's school. The runner-up receives a $2,000 cash prize, and regional finalists receive travel expenses and substitute cost to participate in NCCAT professional development and leadership development.
We are very proud and blessed to have Ms. Bergefurd represent Hyde County Schools as she moves on to the next stages of the selection process. We wish her much success!