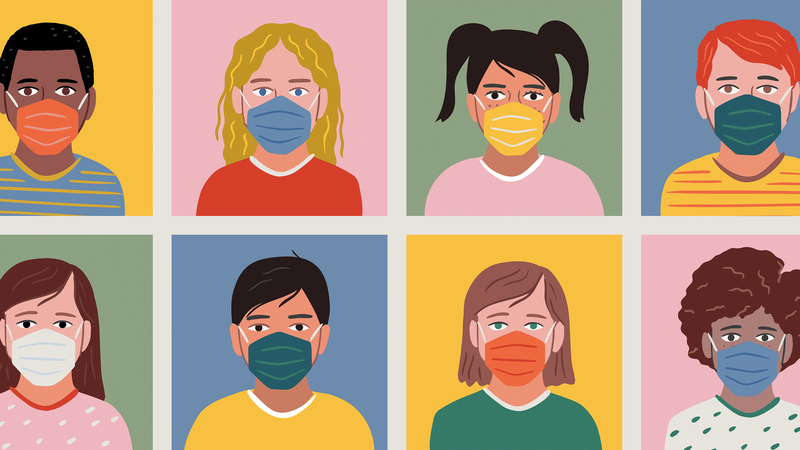 Tuesday, January 4th 2022
Throughout today, we have seen a dramatic increase in positive COVID cases in our staff and students at all schools. All current indications are that this will continue through January.
At tonight's' Board of Education Meeting, the board voted to require face-coverings indoors for everyone, staff, students, and visitors in Hyde County Schools effective immediately for at least the next 30 days. Face coverings are still required on all public transportation including school buses.
The Board also voted to require all visitors to our indoor facilities to wear an appropriate face-covering, including for those attending indoor athletic events. All athletes will be required to wear face-coverings unless they are actively engaged in the event.
We are committed to keeping our students, staff and visitors as safe as possible, and we appreciate your willingness to help us successfully navigate this spike in cases. Thank you for supporting our staff and students.
Martes 04 de enero de 2022
Durante el transcurso del día de hoy, hemos visto un aumento dramático en casos positivos de COVID en nuestro personal y estudiantes en todas las escuelas. Todas las estadísticas señalan que este fenómeno ocurrirá durante el mes de enero.
En la reunión de la Junta Educativa que se llevó a cabo esta noche, los miembros votaron para requerir el uso de tapabocas para todos; personal, estudiantes y visitantes en las Escuelas del Condado de Hyde inmediatamente y por lo menos en los siguientes 30 días. El uso de tapabocas todavía se requiere en todos los transportes públicos incluyendo nuestros buses escolares.
La Junta Educativa de igual manera voto para requerir que todos los visitantes a nuestras instalaciones escolares usen un tapaboca apropiado, incluyendo a aquellos asistiendo a eventos deportivos en el gimnasio. Todos los estudiantes atletas deberán usar tapabocas a menos que estén activamente jugando el deporte.
Estamos comprometidos a mantener a nuestros estudiantes, personal y visitantes tan resguardados como sea posible y apreciamos su colaboración para ayudarnos a navegar este aumento de casos positivos. Gracias por apoyar a nuestro personal y estudiantes.