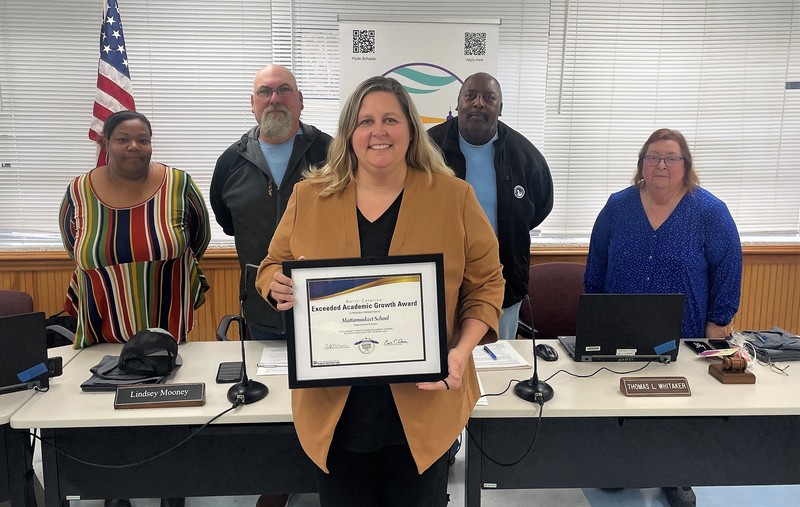 At the February Board of Education Meeting, we were thrilled to present Mattamuskeet School, Ocracoke School and Hyde Academy with a recognition from the North Carolina Department of Public Instruction.
Mattamuskeet School and Hyde Academy received the Exceeded Academic Growth Award for the 2021-2022 school year, and Ocracoke School received the 100% Graduation Rate Award.
Congratulations to all administrators, staff, students and parents as you all played a key role in making this happen for our school system!