EDIT MAIN
Homeless Education
---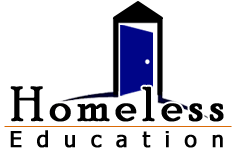 The McKinney-Vento Homeless Assistance Act ensures educational rights and protections for children and youth experiencing homelessness. Hyde County Schools Education for Homeless Children and Youth Program ensures that homeless students have equal access to the same free, appropriate, public education (including public preschool) provided to other Hyde County children.
Homeless is defined as:
Individuals who lack a fixed, regular, and adequate nighttime residence, including
Sharing the housing of other persons due to loss of housing, economic hardship, or a similar reason
Living in motels, hotels, trailer parks, or camping grounds due to the lack of alternative adequate accommodations
Living in emergency or transitional shelters
This act guarantees homeless children and youth with the following:
The right to immediate enrollment in school, even if lacking paperwork normally required for enrollment.
The right to attend school in his/her school of origin (if this is requested by the parent and is feasible) or in the school in the attendance area where the family or youth is currently residing.
The right to receive transportation to his/her school of origin, if this is requested by the parent and is feasible.
The right to services comparable to those received by housed schoolmates, including transportation and supplemental educational services.
The right to attend school along with children not experiencing homelessness. Segregation based on a student's status as homeless is strictly prohibited.
Homeless families may request assistance from Hyde County Schools' Homeless Liaison: Karen Hutson (252) 926-3281 ext. 3507.
To access the McKinney Vento Homeless Education Act, please click here