EDIT MAIN
Child Nutrition
---
ChildHood Obesity Prevention (CHOP)
Project CHOP is an effort to help combat childhood obesity in our nation starting with local schools. The goal is to provide FREE resources to teachers, parents, kids, and other community organizers.
These free resources include:
Fun puzzles
Art activities
Writing exercises
Readingcomprehension
Links to virtual lessons
With more content to be added.
All of these activities center on teaching proper nutrition, making healthy choices, and learning to live an active lifestyle. A certified public school teacher has created the current library. As the project grows, nationwide contributions will be accepted. You can see the resources here:
Project C.H.O.P. Teen Edition (Grades 7-12)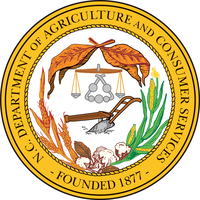 NC Department of Agriculture and Consumer Services Recognition - Federal Entitlement Funds 18-19
We have received a letter of recognition by the NC Department of Agriculture recognizing Hyde County Schools for fully spending our allocation of Federal Entitlement Funds for the 2018 - 2019 school year. Congratulations are in order for our Nutrition Department! Job well done! If you would like to read the letter, please click HERE.