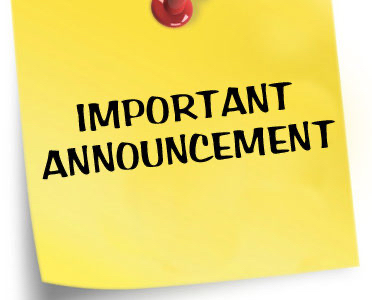 Important Announcement
Julio Morales - HCS Public Information Officer
Thursday, March 12, 2020
From: Superintendent Steve Basnight
To the students, staff, and families of Hyde County Schools
As I know you already know, this is a difficult time and extraordinary circumstances that we have been thrust into. Information and circumstances are changing rapidly and your School District Leaders are constantly working to get the most accurate and up-to-date information on which to base our decisions. Our desire is and has been to be proactive in our planning even if we do not ever have to implement those plans. It's better to be prepared now than having to play catch up later.
The information and decision below are the result of N. C. High School Athletic Association actions and Governor Cooper's Press Conference this afternoon.
Beginning tomorrow night, Friday, March 13, 2020 at 11:59 pm all interscholastic athletics are suspended through Monday, April 6, 2020. This includes all workouts, skill development, practices, and contests. The NCHSAA will continue to assess this and update where necessary.
At this time, based on guidance from N. C. Governor Roy Cooper and State Officials, there has been no recommendation to close schools, but there will be some changes and adjustments to our school processes. The Hyde County School District Leadership Team will be meeting tomorrow morning and will release further recommendations after that meeting.
Thank you for your time and attention,